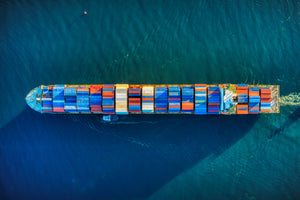 How do you get the goods?
In order to help our Spa partners succeed with our Tim's Naturals line up, we have compiled some industry specific research for you below. If you are already one of our spa wholesalers, and you'd like to share your experience with us, please contact us. Your joy is our joy. Your success is our success. 
What product placement have you noticed having the most success in Spas?
Our products do well near the front counter where customers can ask questions. They also do well when used during treatments as clients can feel the effectiveness and feel compelled to purchase because of the results. 
Inside spas, do our products do best when merchandised next to one another, or in their individual product categories?
In a spa setting, the Tim's Naturals line tends to have the most success when merchandised together. Customers who appreciate CBD for its effectiveness will typically have interest in the entire line. 
What promos have proved to be successful in Spas?
It has been really successful for spas that are using our Body Balm as an upsell to a CBD massage. These spas typically use a 120ml Body Balm on the client for their massage, charging them an extra $35 to do so. Once the massage is finished they send the same partially used tin home with the client. This is great because it controls the therapists use of the product and the client goes home feeling like they got a 'free' add-on beyond the massage. The same can be done with our Balancing Face Formula during facial treatments.  
Which products tend to move best in Spas?
Body Balm, Trauma Balm, Face Formula and Lip Balm - In that order. The Lip Balm is really starting to take off.
What treatments are the Tim's Naturals products best utilized during?
Massage, Facials, Pedicures and Manicures. The Body Balm works well as a massage butter. Therapists will use the Trauma Balm for spot specific relief and release.


A NEW Way to Order
Check out our new, streamlined order process below.
If you prefer a more one on one order experience, please contact us. We're happy to walk you through your order and personalize our order process to best meet your needs. We look forward to working with you. 
Naturally Different
100% Natural
Each ingredient in our product lineup is Carefully Chosen, Organic, Fair Trade, Non-GMO, Wild Harvest and Ethically Sourced.
Conscious Care
Our products are intentionally and carefully crafted, as are our business practices - from marketing to packaging and everything in between.
Overall Effective
Our line is created utilizing essential oils that work together, serving purposes ranging from analgesic & anti-inflammatory to vasodilation.