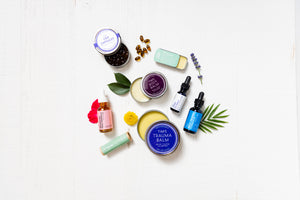 Do the Right thing...
What if you didn't have to sacrifice what's right, for what's right for you? 
Tim's Naturals is a consciously crafted wellness and bodycare company that utilizes Essential Oils and CBD that work synergistically with one another. Each ingredient is carefully chosen, organic, fair trade, non-gmo, wild harvest and ethically sourced, and all of our products are responsibly packaged in biodegradable, recyclable and reusable materials. Our meticulous process, uncompromising list of ingredients, and thorough testing ensure products that not only feel good and smell great, but are overall effective because every ingredient serves its own purposes, ranging from analgesic to anti-inflammatory to vasodilation. 
At Tim's Naturals, there is a strong belief that we should not have to sacrifice the well-being of our planet and communities, for our own well-being. When you support Tim's Naturals, you also support 1% for the Planet, Colorado community organizations, and other worthwhile causes around the world.
Legacy Partner
Welcome Back, Friend. We're glad you're here!
PORTAL LOGIN
Wholesale Partner
Thank you for being a Tim's Naturals Wholesale Partner!
Portal Login
Potential Partner
Interested in becoming a Tim's Naturals Wholesaler?
Apply now
We've got your back... and your [store] front
Premium, Responsible Products | Sustainable Displays | In-store Signage | Easy Order Process | A Growing Collection of Wellness Products | Low Order Minimums | Personalized Service | Conscious Consumerism Focus  |  Exclusive Formulations | Small Batch, Hand-Crafted Products | Product Samples | Staff Training  | Tim's Tips Newsletters | Social Media Marketing Assistance | Non-Profit Support | 1% For the Planet
CONSCIOUSLY CRAFTED BODYCARE
Discover the complete lineup of Tim's Naturals products TODAY
SHOP ALL PRODUCTS
★★★★★

I am such a fan of Tim's Naturals, both as a customer and now a wholesaler! I started using Tim's products in my personal life, and kept a tin of Trauma Balm at the coffee shop I own so the baristas could soothe their hands after a shift. The feedback was so good I decided to carry Tim's Trauma Balm, and it is such an easy sell! 

Elena of Ghost Town

Telluride, CO
★★★★★

Our clients absolutely love Tim's Naturals! Their products are consistently in our top 10 sellers. Our estheticians are enjoying the ease of application that the new Trauma Balm in a tube allows. The company is easy to work with and our orders always arrive quickly. We highly recommend working with them.

Ginger of Studio G

Telluride, CO
★★★★★

I love the ease of ordering with Tim's Naturals, the entire staff is friendly, knowledgeable, and helpful.  These are products that I believe in and that my clients LOVE!  One of my favorite things is that the products are sourced from my favorite place ever!  Thank you Tim's Naturals for helping me to  bring a little bit of the mountains to Florida.

Cindy of Bodyworks of Perdido Key

Pensacola, FL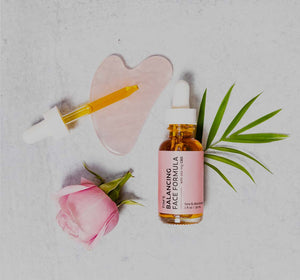 Limited time
purchase 12 1oz balancing face formulas
and upgrade 3 to Tim's Natural Facelift for FREE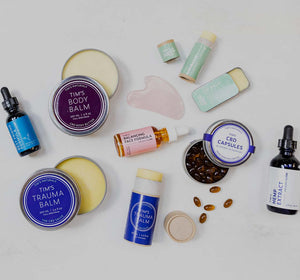 Limited time
Spend $500 or more
and receive a free gift
While we don't have a minimum purchase requirement for our order totals, we do require a minimum of six pieces ordered per item (mixed sizes welcome).
At this time, we accept checks. 
Everything is shipped via USPS Priority Mail 2-3 day. Our wholesale partners are responsible for the cost of shipping.
We USUALLY ship within 24 hours though this could vary based on high order volume. Please note that we are able to ship Monday-Friday.
Yes. Please note that our wholesale partners are responsible for knowing state laws surrounding CBD.
No. Currently, we do not ship out of country.
We are willing to work with our wholesalers partners if there is a mistake made when ordering. Wholesale partners are responsible for all shipping costs incurred in relation to returns. It is up to the discretion of Tim's Naturals to determine that product is in good condition and able to be returned. Please note that all returns must be received within 10 days of initial order shipment. If the order has already been paid in full, Returns will be credited toward the partner's next order. 
We require a resale or EIN number in order to set up any new wholesaler partner accounts. CBD is federally legal; however, different states and jurisdictions have unique rules surrounding it. Please note that it is the responsibility of our wholesale partners to know the laws surrounding CBD in their own states/areas. We are happy to help our wholesaler partners determine the laws surrounding CBD in their individual areas, but know that requirements and laws change regularly around the country, and staying up to date on these is something that we are unable to do. Our products do meet all labeling requirements.
Naturally Different
100% Natural
Each ingredient in our product lineup is Carefully Chosen, Organic, Fair Trade, Non-GMO, Wild Harvest, and Ethically Sourced.
Conscious Care
Our products are intentionally and carefully crafted, as are our business practices - from marketing to packaging and everything in between.
Overall Effective
Our line is created utilizing essential oils that work together, serving purposes ranging from analgesic & anti-inflammatory to vasodilation.