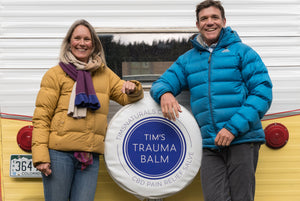 A Mission for Healing
Natural. Sustainable. Responsible. Effective. Tim's Naturals got its start in 2015 when Tim's personal mission to heal others led to him needing a little healing of his own. While working as a massage therapist, Tim began experiencing pain and swelling in his hands. He and his wife, Jenna, began testing every salve they could find. What they discovered is that the products they found were either ineffective or contained ingredients that were not high quality. 
After years of experimenting with their own salve formulations, Tim's Trauma Balm, a pain relief and anti-inflammatory salve was born. Utilizing non-GMO, all-natural, organic, fair-trade, responsibly sourced ingredients, Tim and Jenna have loved sharing their effective and responsible products with the world. Tim's Trauma Balm has paved the way for a complete family of wellness products, designed to offer results to those seeking to prevent and treat ailments that we all find ourselves facing on a regular basis. 
Now that our proprietary blends have been perfected, the Tim's Naturals team maintains a steady focus on their efforts toward conscious consumerism. Not only are all products created in small batches with intention and care, but our business practices are designed to match. Ten percent of profits are donated to Colorado community organizations, as well as 1% for the Planet. All products are packaged in steel tins, cardboard tubes or glass bottles making everything we produce recyclable, reusable, or compostable. We don't believe in sacrificing what is best for the planet, for what is best for our own health, profit, or pride. We're all in this together - Let's act like it!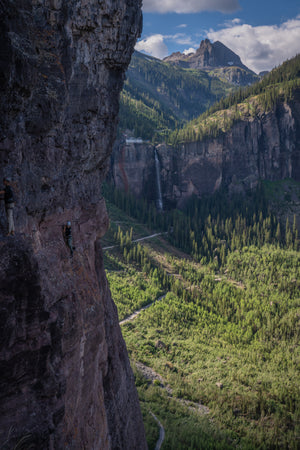 WHY COLORADO?
Learn more about what makes Colorado the ideal location from which to produce our entire Tim's Naturals catalog.
Read More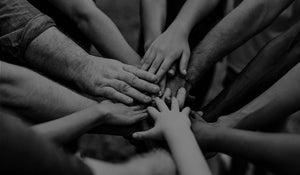 Spreading Love
Conscious Consumerism isn't just about doing right by our customers and the planet. It's about our community, too.
Learn More
It all started With
The Balm
Check out our best-selling, and flagship product, Tim's Trauma Balm. We like it for migraines, mosquito bites, arthritis, bruises... the list goes on and on!
Shop Now
Naturally Different
100% Natural
Each ingredient in our product lineup is Carefully Chosen, Organic, Fair Trade, Non-GMO, Wild Harvest, and Ethically Sourced.
Conscious Care
Our products are intentionally and carefully crafted, as are our business practices - from marketing to packaging and everything in between.
Overall Effective
Our line is created utilizing essential oils that work together, serving purposes ranging from analgesic & anti-inflammatory to vasodilation.