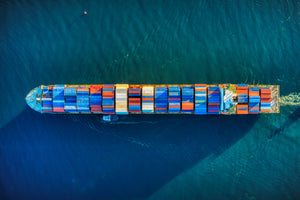 How do you get the goods?
In order to help our Specialty Store partners succeed with our Tim's Naturals line up, we have compiled some industry specific research for you below. If you are already one of our specialty store wholesalers, and you'd like to share your experience with us, please contact us. Your joy is our joy. Your success is our success. 
What product placement have you noticed having the most success in Specialty Stores?
At the register or in a glass case nearby is by far the best placement. This allows customers to ask questions regarding the entire product line and add on additional items during the check out process.
What promos have you heard to be successful?
When possible, the we like to host the occasional in person clinic (though virtual clinics may be a possibility) and then give all store employees a small tin to try for themselves. Once they know the product and use it themselves the sale is easy.
Which products tend to move best in Specialty Stores?
50ml Trauma Balm and lip balm move the quickest. We've found that if the 25ml Trauma Balm is available, people will buy it first and then return for the 50ml tin the next time. If the 25ml is not available then customers don't seem to have a problem just buying it instead. 
Is there a selection of products that is best for a company in this category to start with?
We recommend starting with our 50ml Trauma Balm and Lip balm.
 
A NEW Way to Order
Check out our new, streamlined order process below.
If you prefer a more one on one order experience, please contact us. We're happy to walk you through your order and personalize our order process to best meet your needs. We look forward to working with you. 
Naturally Different
100% Natural
Each ingredient in our product lineup is Carefully Chosen, Organic, Fair Trade, Non-GMO, Wild Harvest and Ethically Sourced.
Conscious Care
Our products are intentionally and carefully crafted, as are our business practices - from marketing to packaging and everything in between.
Overall Effective
Our line is created utilizing essential oils that work together, serving purposes ranging from analgesic & anti-inflammatory to vasodilation.